An Adorable Merchant Crochet Pattern
There are many characters that I loved while playing Final Fantasy 14, but none so much as Tataru Taru. Not only does her name pay homage to my first Final Fantasy game, TaruTarus, but she is just the most adorable creature to exist. Now before you start arguing with me I want you to think on a comment I read about her that I'm going to paraphrase here. "Tataru is like the little old lady in your small office that appears to do nothing all day, but then she takes a week vacation and suddenly everything collapses around the office and no one knows how to fix it." That is Tataru Taru. It may seem like she does nothing, but without her the Scions and Warrior of Light would be running around like chickens with their head cut off. So, we shall be inspired by her hard work and dress our own little dolls with this crochet pattern and make our own adorable little merchant.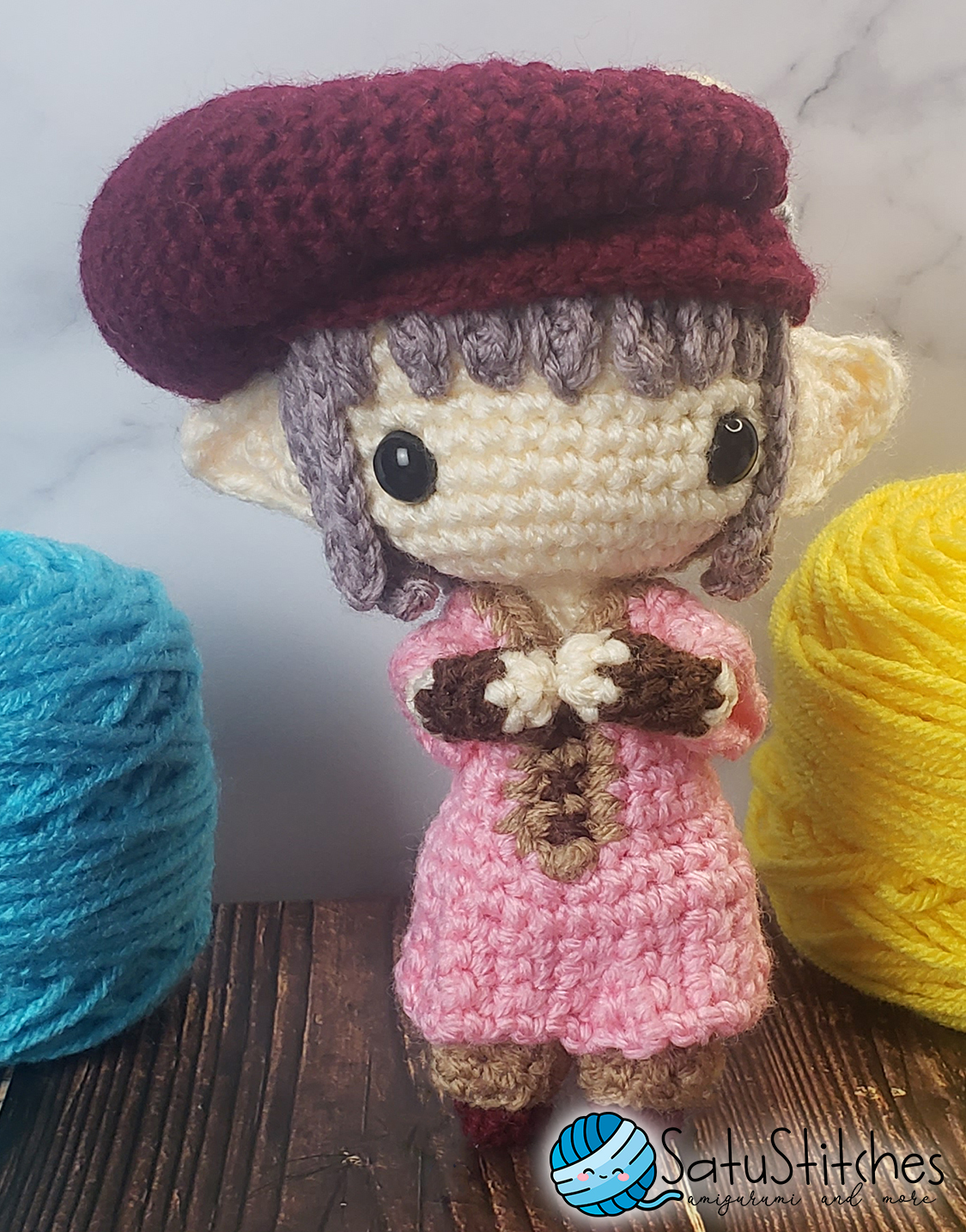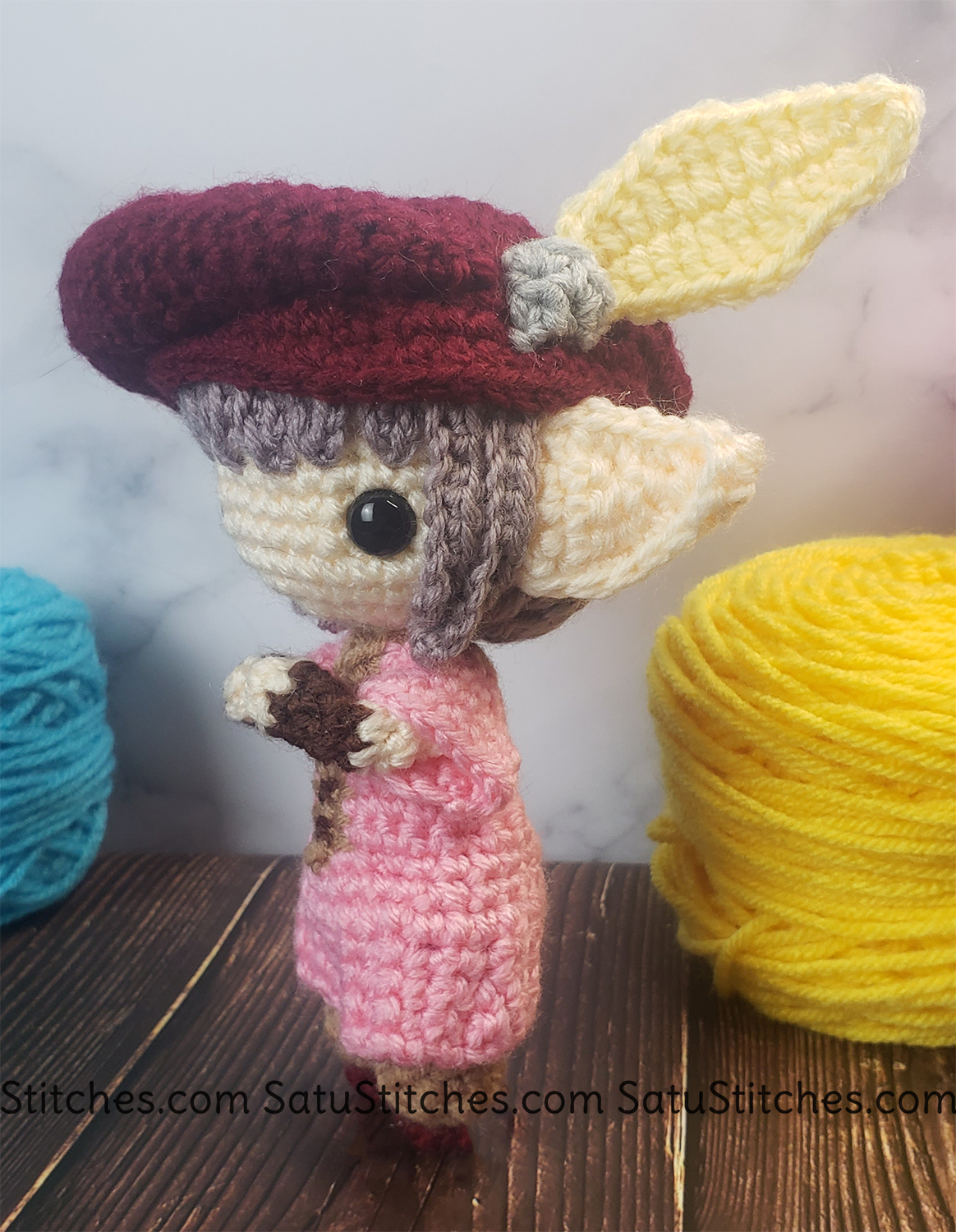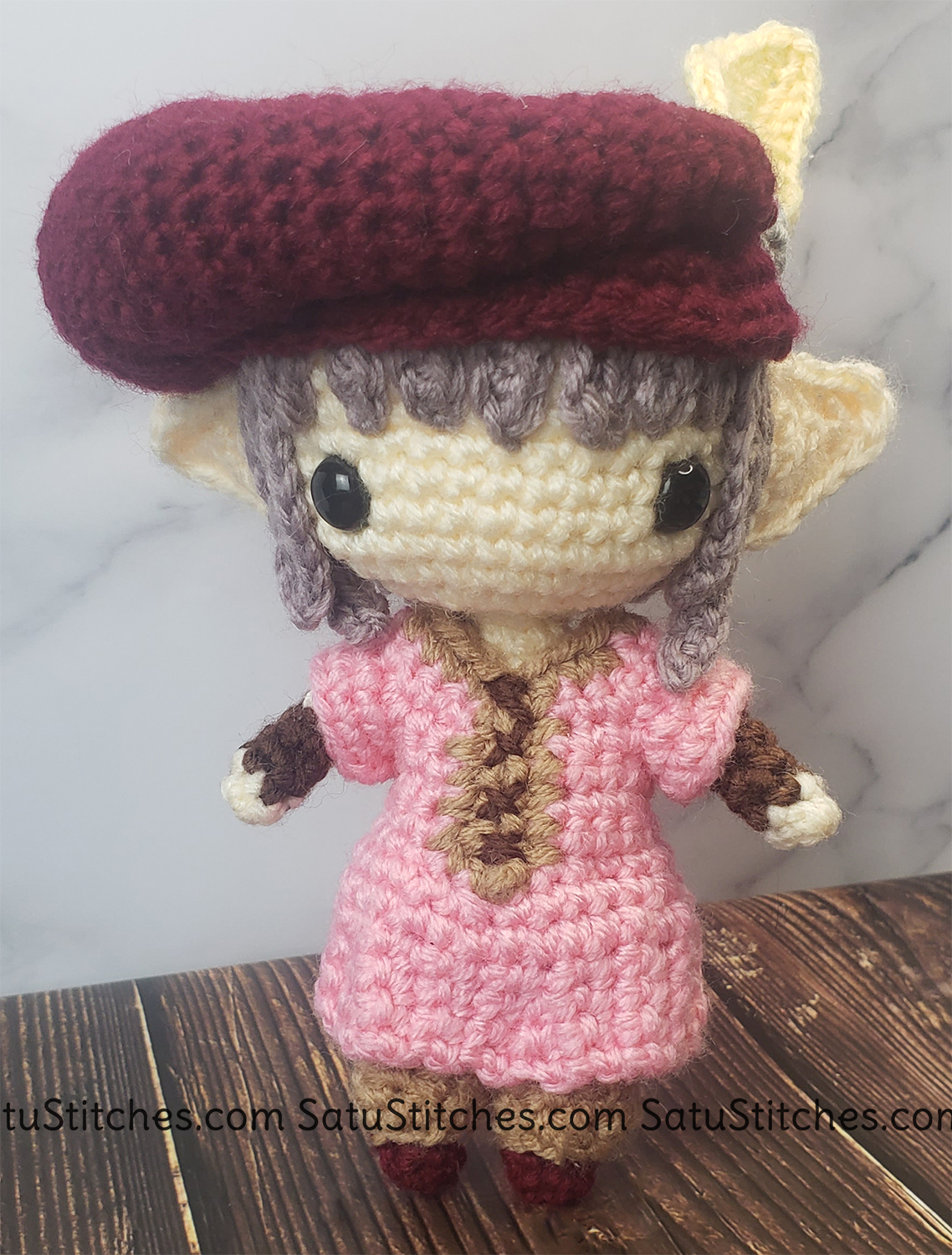 This download includes:
A 12 page PDF with over 25 pictures detailing how to crochet your very own Adorable Merchant
PDF is written in English using US crochet terms.
Materials you will need:
3.25 mm Size D Crochet Hook
2.25 mm Size B Crochet Hook
2 – 10mm Black Safety Eyes
Stuffing, Tapestry Needle, 15 gauge Aluminum Wire and Wire Cutters
Sewing Pins (optional, but super helpful when positioning!)
Sport Weight Yarn – Cream, Brown, Dark Brown, Pink, Light Purple, Light Grey, Light Yellow, Dark Red / Wine
Stitches you'll need to know (AMERICAN / US TERMS):
Single Crochet, Slip Stitches, Decreasing, Increasing, Magic Circles, Color Changes, Picking up stitches, Half Double Crochet, Double Crochet, Triple Crochet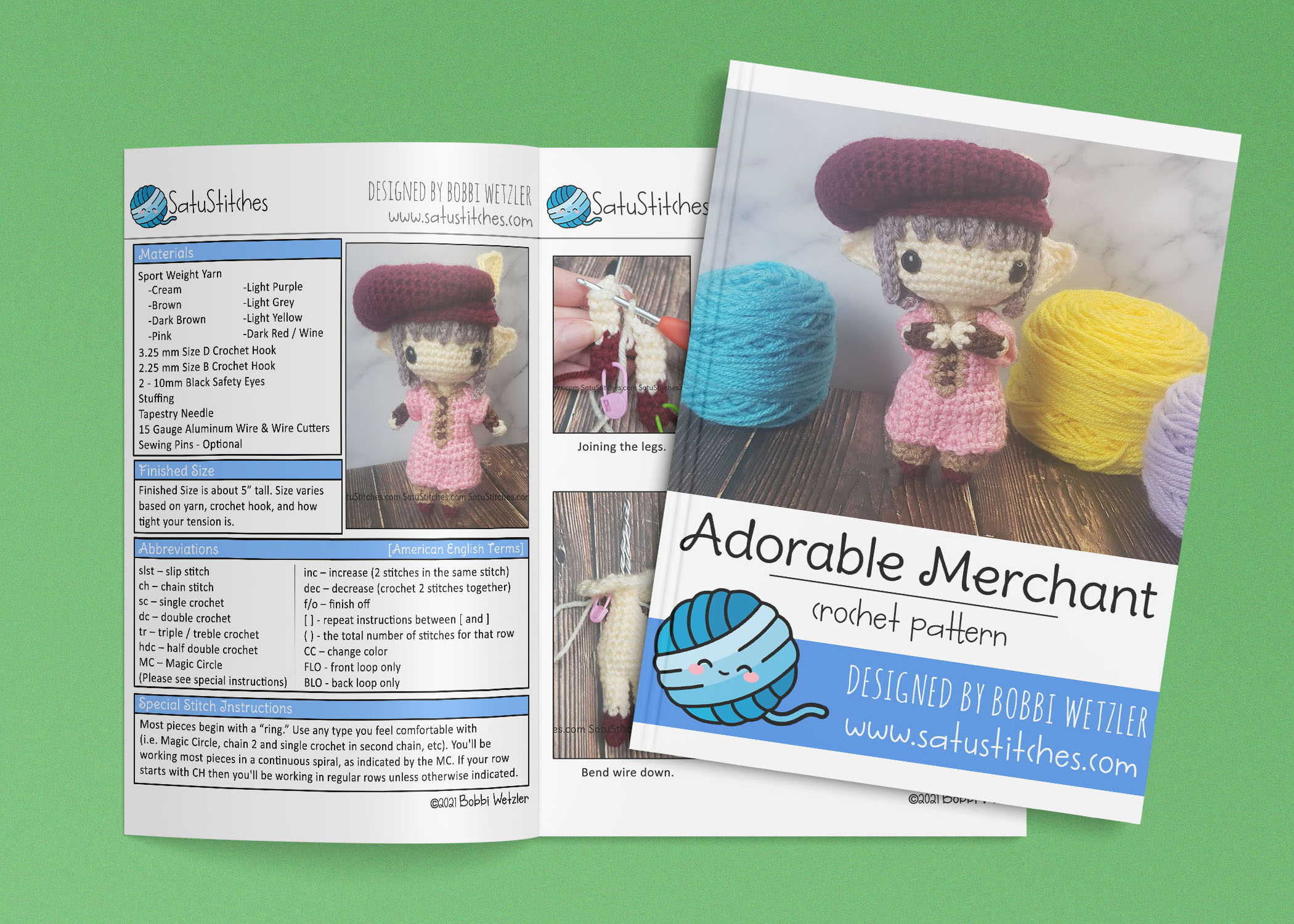 Finished doll, if using the specified hook and yarn weight will be approximately 5″ tall. I hope you find this little merchant as adorable as I do.