Teach Me To Amigurumi – A Free Crochet Course on How To Make Amigurumi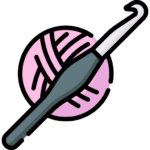 Understand the differences between hook sizes and yarn types. What on earth is a yarn cake? Is everything cake?!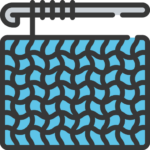 Looking at a pattern for the first time can be very confusing. Everything is abbreviated and it may seem overwhelming at first. We'll take care of that.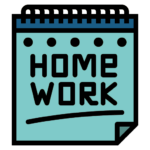 Commit Techniques to Memory
Doing the homework allows everything you've learned to be cemented in your mind. It'll become second nature and so easy. Learning crochet is like riding a bike! Once you learn you'll never forget!
Hey guys! Are you ready for some free crochet lessons? How do I make amigurumi? Don't get all nervous on me now! Learning how to crochet is a very easy and forgiving process. Like learning to draw, you can erase your mistakes and start over. You can noticeably see how much progress you make with each piece! This is one of the reasons crocheting is a very rewarding hobby. Once you learn the basics, with a little imagination, you can create anything you want.
I've created a detailed guide that shows you all the basics with a little bit of extra knowledge. Through each step, you'll learn at your own pace, step by step. At the end of each lesson, you'll get a quiz to keep everything you've learned firmly planted in that brain of yours. Don't worry, you'll ace them!
Here are a few things that you'll learn to whet your appetite:
Differences between yarn types.
Which hook is best for you?
Ability to read a pattern.
Recognize stitches by sight.
Single crochet, half double crochet, double crochet, triple/treble crochet.
How to work in a round, magic circle, etc.
Increasing, decreasing.
You'll also learn how to create your first amigurumi, a little owl with a graduation cap! You'll learn the basics of stuffing and attaching pieces. Throughout all lessons, you'll learn tips and tricks as well as common mistakes to avoid.
What else are you going to do?
So you browsed the quick list of what you'll be learning and decided to take a deeper look to see if the course is right for you. In each lesson, you'll get pictures as well as illustrations to show you each stitch step by step. You'll also get videos if you need to watch them in real-time.
After each lesson, you'll receive "homework". All this does is help make stitching become second nature. Even if you're looking to just refresh your memory on stitches I suggest doing them! I know you may be impatient and want to continue learning all the stitches, but it's really important to practice each stitch fully before moving onto the next one. There will be a short quiz at the end! Don't worry, I'm not grading you. This is just a quick easy way to refresh the lesson and see if there's anything you missed.
Comments will be open on each lesson if you have any questions. Feel free to answer other commenters' questions too! Typically I have an open policy on comments, but for this course, I'd like it to be filled with positivity and support. Rude and obviously spam comments will be deleted. Let's support each other in this new journey!
International Students: I'll be using American English terms as I'm from the US. At the end of each lesson, I'll show the conversion for UK terms.
What you'll need.
4.5mm Size G Hook

You don't want a small hook. You want to be able to see what you're doing. This is a nice middle of the road size.

Tapestry Needle
A light color of worsted weight yarn of your choice for practice.

You don't want a dark color, despite how pretty it may look! A lighter color will allow you to SEE your stitches.

Sharp pair of scissors
At the end of the course, you'll get the chance to make your very first amigurumi: a tiny owl with a graduation cap! Here's a shopping list, in addition to the above, for that if you'd like to get prepared!
(2) 10mm black craft eyes.
Stuffing.
Worsted weight yarn:

Brown
Light brown
White
Black
Yellow
Dive right in! The list of lessons are below!